China Highway Society Vice President and Secretary-General Liu Wenjie and his entourage to Jiangsu Guoqiang research
---
On 19th April, Liu Wenjie, vice president and secretary-general of China Highway Society, accompanied by Yuan Shouguo, chairman of Jiangsu Modern Road and Bridge Co., Ltd, visited Jiangsu Guoqiang Group for investigation and research, and was warmly received by Yuan Guoqiang, chairman of Jiangsu Guoqiang Group, and Peng Dongmin, vice president of Jiangsu Guoqiang Traffic Research Institute.
Liu Wenjie and his entourage listened to the high-strength steel lightweight guardrail and other new product research and development, transformation of technological achievements, market application and promotion of the situation report, Jiangsu Guoqiang breakthroughs in technological innovation to be fully affirmed, on the "high performance", "high toughness", "energy saving and low carbon", "energy saving and low carbon", "energy saving and low carbon", "energy saving and low carbon". "Energy saving and low carbon" "green" and other materials in the field of transport cooperation for in-depth exchanges. Liu Wenjie said, under the new situation, will give full play to the advantages of the Institute, help Jiangsu Guoqiang high-quality development, cohesion of wisdom and strength of all parties, and actively promote the construction of transport power.
Yuan Guoqiang expressed a warm welcome to Liu Wenjie and his party, introduced the development history of Jiangsu Guoqiang, the operation mode, and the development objectives in the next few years, thanked China Highway Institute for the long-term support and help given to Jiangsu Guoqiang, and hoped to establish a more long-term cooperative relationship with China Highway Institute.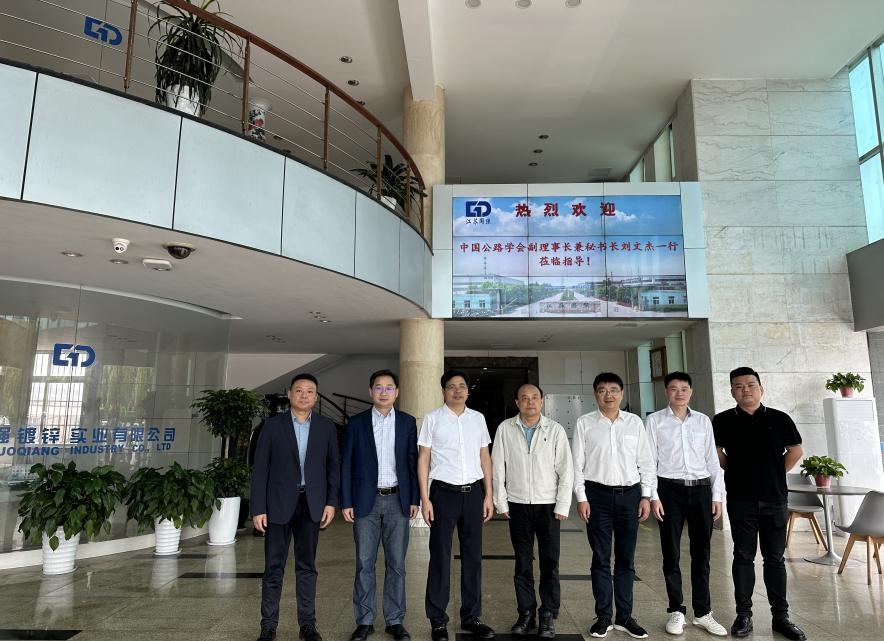 调研,国强,江苏,文杰,学会,公路,发展,中国,交通
Focusing on traffic safety, photovoltaic new energy and intelligent equipment and other areas of product development and manufacturing.
Contact Us
Contact Information
Fax:0519-87735228
Address:Industrial Park, Shangxing Town, Liyang City, Jiangsu Province, China
Copyright © 2023 Jiangsu Guoqiang Galvanizing Industry Co., Ltd IPV6