Jiangsu Guoqiang galvanising division held the May Day standard bearer commendation award and the mobilisation meeting of safety production month activities
---
At 10:00 a.m. on May 28, Guoqiang Galvanizing Division held the "2018 May Day Pioneer and Pioneer Award and Safety Production Month Activity Mobilisation Meeting" in the conference room. Managers above managerial level of Guoqiang Galvanizing Division, representatives of May Day Pilot and Pioneer Number, Teng Jianqin, Executive Director of Safety Committee of the Company, and Qiao Aiyun, Director of Production Centre of Guodian Division, attended the meeting.
1 Honouring the "May Day Champions"
Wang Linlin, assistant general manager of Guoqiang Galvanising Division, presided over the meeting, read out the agenda of the six meetings, and notified and commended 110 "May Day Pioneers". Management Pioneer Marketing Department, Sales Pioneer Hangzhou Aigang Store Department, Safety Pioneer Spray Cutting Workshop, Environmental Pioneer Wastewater Station, Quality Pioneer Du Rongfeng Team, Production Pioneer Du Zhen Team, Finished Product Pioneer Li Desheng Team, Equipment Pioneer Spiral Welding Electromechanical Maintenance Team were awarded trophies and certificates. The conference was carried out in the atmosphere of warm applause.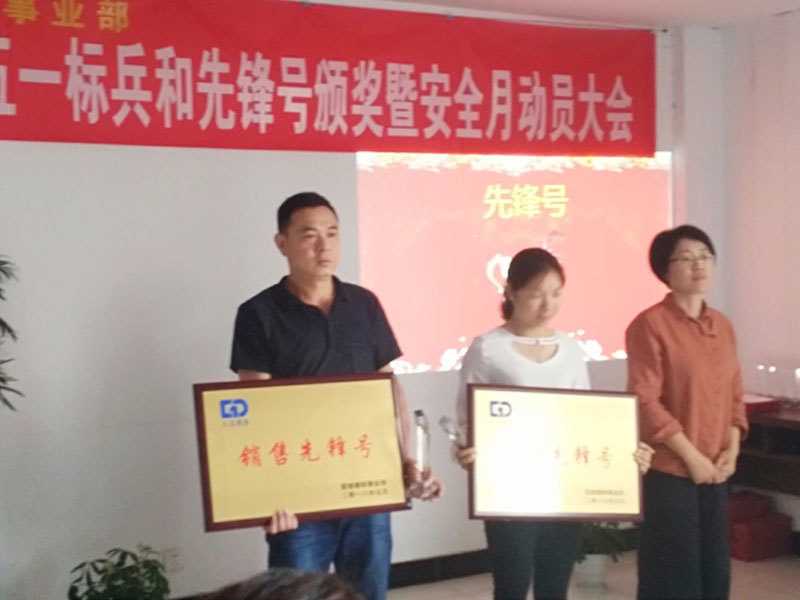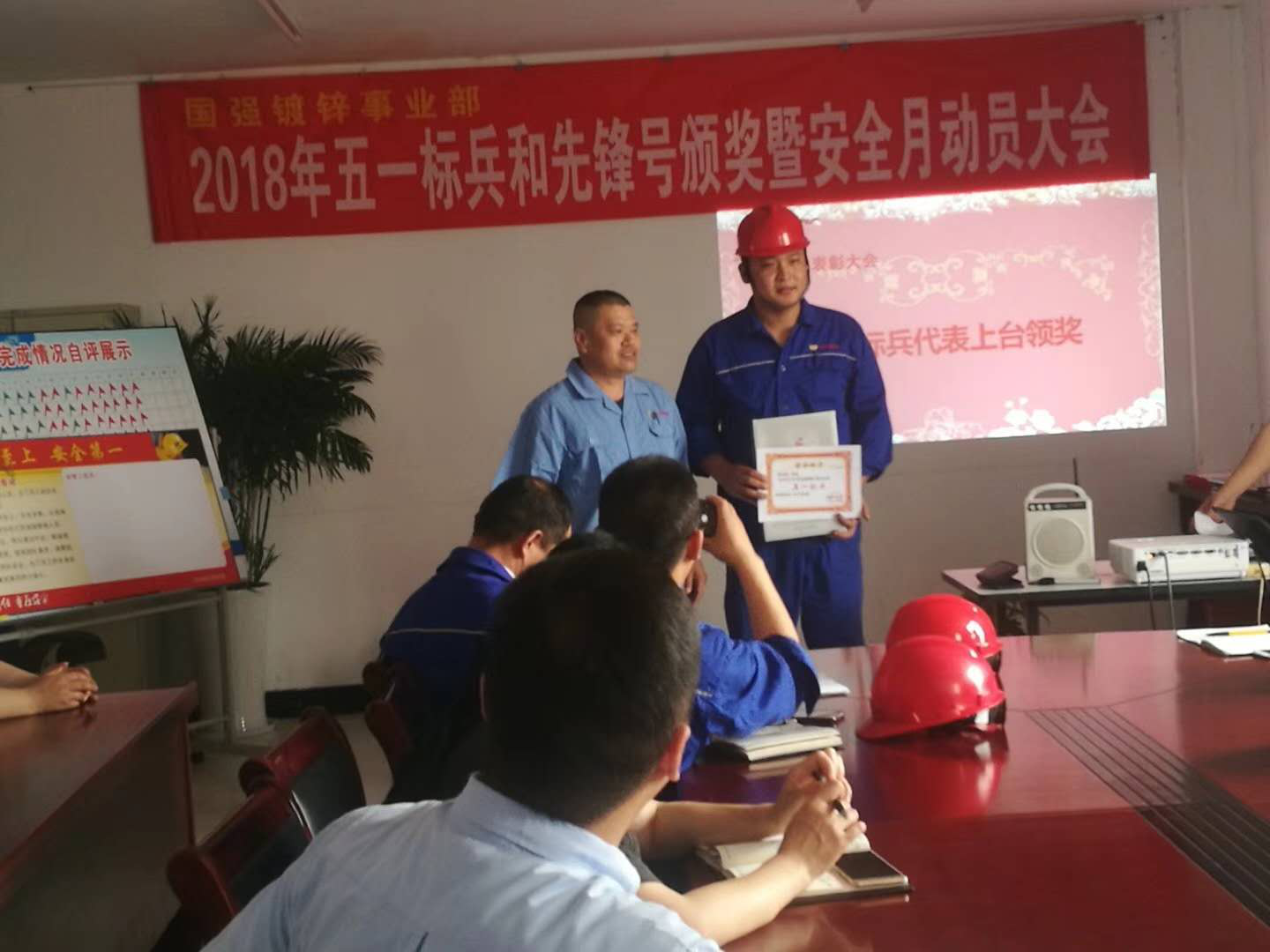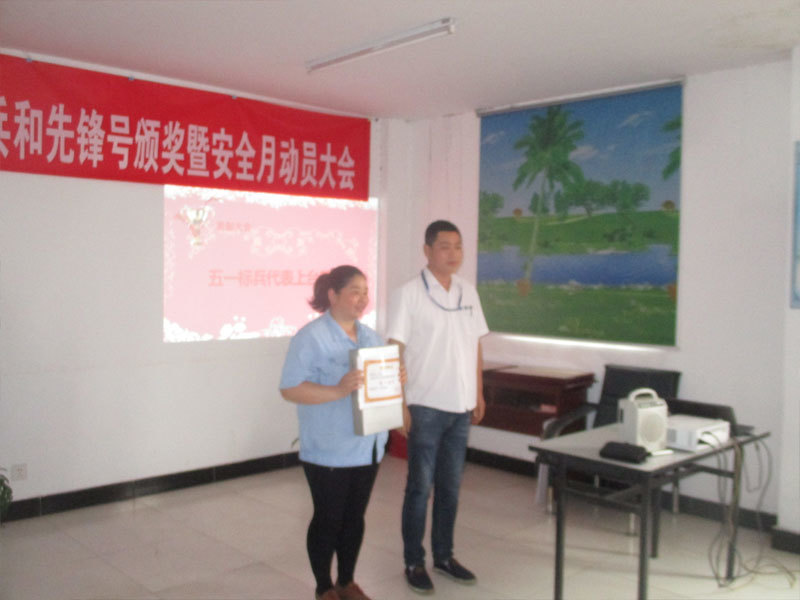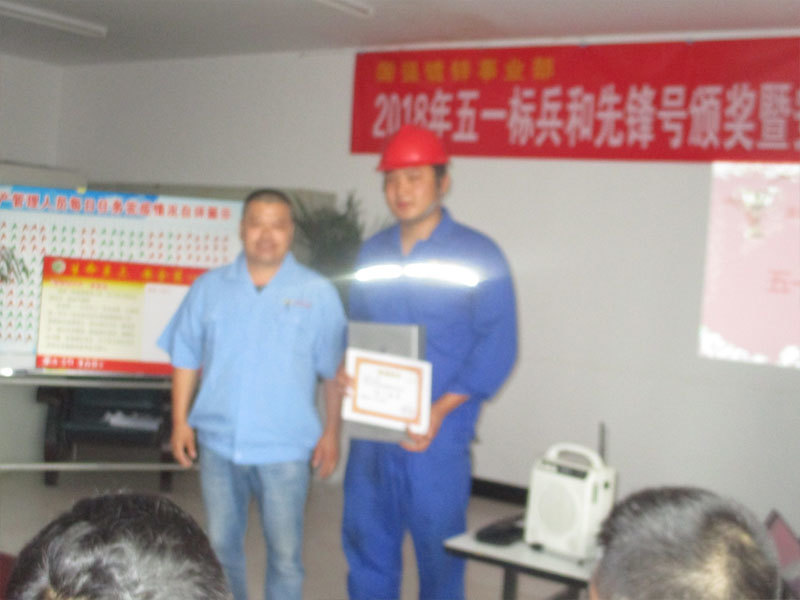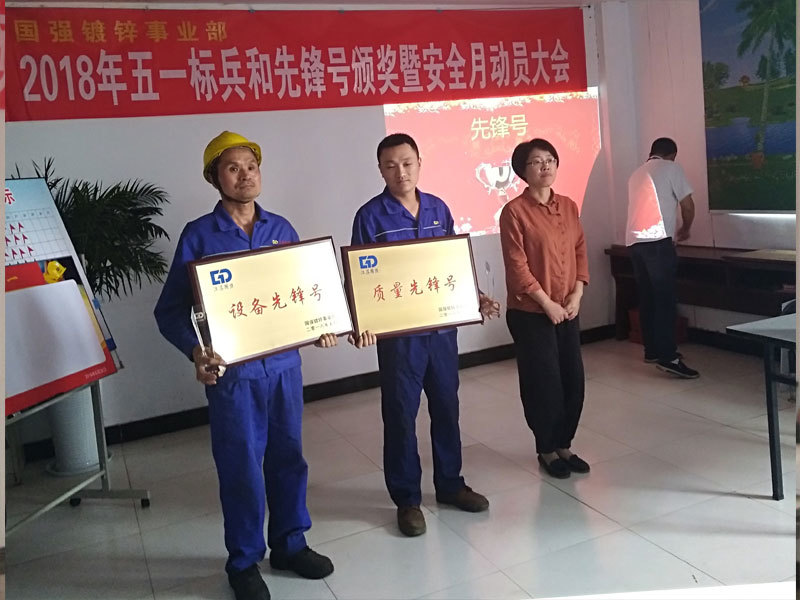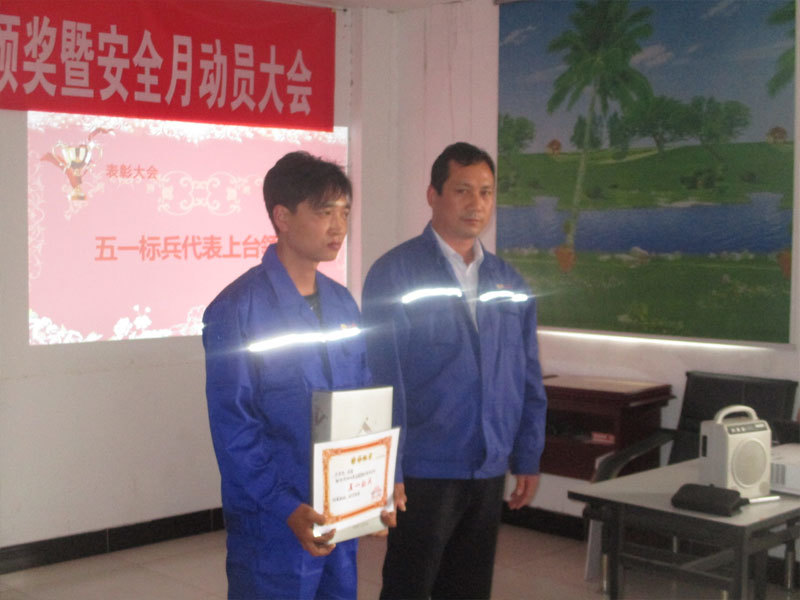 2 Launch of the Work Safety Month campaign
Subsequently, the host announced the launch of the Work Safety Month activity programme, requiring everyone to closely focus on the June Work Safety Month activity theme "Life First, Safety First". We will do a good job in the safety management of our workshop and department. And informed the eight activities planned: 1, safety oath activities; 2, publicity activities; 3, carry out handheld shooting activities; 4, held a safety knowledge contest; 5, emergency plan drill activities; 6, organise safety training activities; 7, organise a comprehensive inspection of the whole plant safety production activities; 8, safety production month summary assessment and commendation activities.
Min Dongchun, Deputy Manager of the Safety and Environment Department, led the vanguard representatives to take the oath. Deputy General Manager Yuan Chong led the oath of office.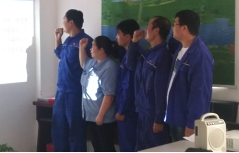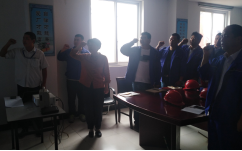 After the end of the month of production safety oath, we have signed the oath on the board, deputy general manager Yuan Chong to the participants put forward higher requirements, requiring each workshop, department attaches great importance to production safety month activities, combined with the Guoqiang Galvanizing Division activity plan to mobilise and organise all employees to actively participate in the workshop at all levels, departmental leaders will personally organise to participate in all kinds of activities, closely around the " Life first, safety first" theme purpose, care for the life and safety of employees, mobilise all employees to actively do on-site hidden danger investigation, the implementation of hidden danger rectification measures. Establish the idea of comparison, learning, catching up, helping and surpassing, and resolutely prevent the occurrence of various types of industrial accidents. Lay a good foundation for carrying out the activities of Work Safety Month.