ICBC Liyang Sub-branch Visited Jiangsu Guoqiang to Carry Out Party Building Activities
---
On the morning of 17th February, Zhu Liping, member of the standing committee of the party committee and vice president of ICBC Changzhou Branch, and Zhang Guping, secretary of the party committee and president of Liyang Sub-branch, and his delegation visited Jiangsu Guoqiang to carry out party building "silver-enterprise co-construction activities". Fang Mulin, Party Secretary of Jiangsu Guoqiang, Yuan Jianfeng and Peng Xichuan, Deputy Secretary of Jiangsu Guoqiang, accompanied the reception, and the two sides carried out in-depth exchanges around the construction of grass-roots party organisations, and expressed the desire to strengthen interaction and common improvement.
Zhang Yingchun, Chairman of Shangxing Town People's Congress, Xu Guoping, Deputy Secretary of Party Committee, and Zhu Jianxin, Organising Committee Member, were invited to attend.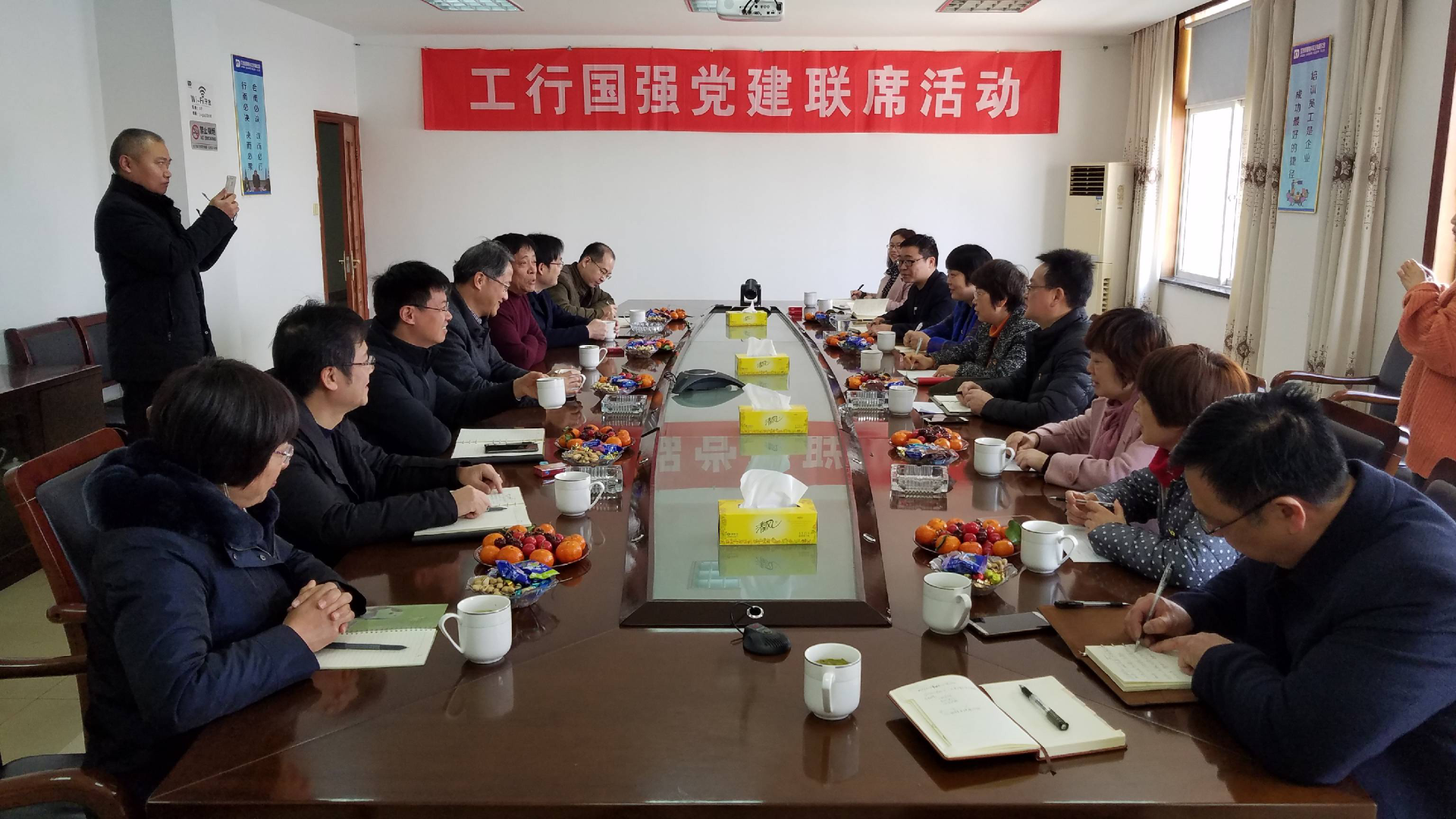 Focusing on traffic safety, photovoltaic new energy and intelligent equipment and other areas of product development and manufacturing.
Contact Us
Contact Information
Fax:0519-87735228
Address:Industrial Park, Shangxing Town, Liyang City, Jiangsu Province, China
Copyright © 2023 Jiangsu Guoqiang Galvanizing Industry Co., Ltd IPV6