Jiangsu Guoqiang to carry out "love to help students" donation activities
---
On the afternoon of May 30th, Jiangsu Guoqiang Company held a grand donation activity of "Love for School", donating school supplies and office facilities worth 200,000 RMB to Liyang Shangxing Central Kindergarten, Shangxing Central Primary School, Shangxing Junior High School, and Shangxing Town New Era Civilization Practice Institute (Employee Training Center).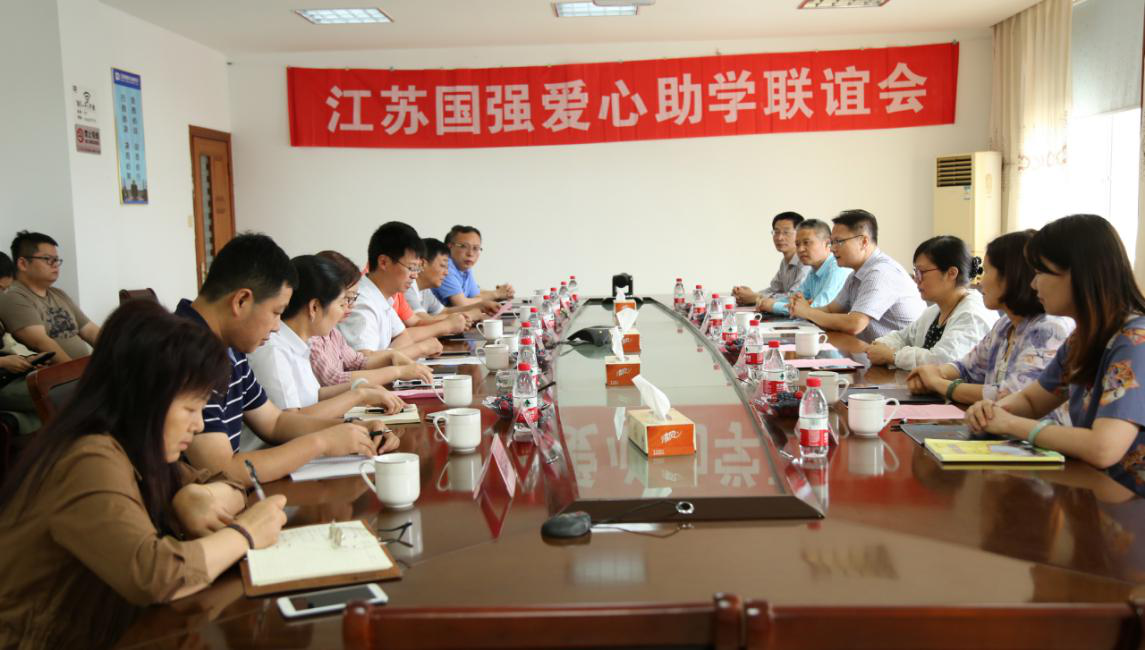 Zhu Jun, the headmaster of Shangxing Central Primary School, expressed his thanks on behalf of the grantees and also said that he would try his best to run a good school and cultivate and educate the students with more quality teaching and more excellent school spirit. Zong Ping, deputy mayor of Shangxing Town, on behalf of the local government, expressed his gratitude to Jiangsu Guoqiang for its love and support for the school, and wished Guoqiang a better development, and played a more positive leading role for the economic and social development of Shangxing Town.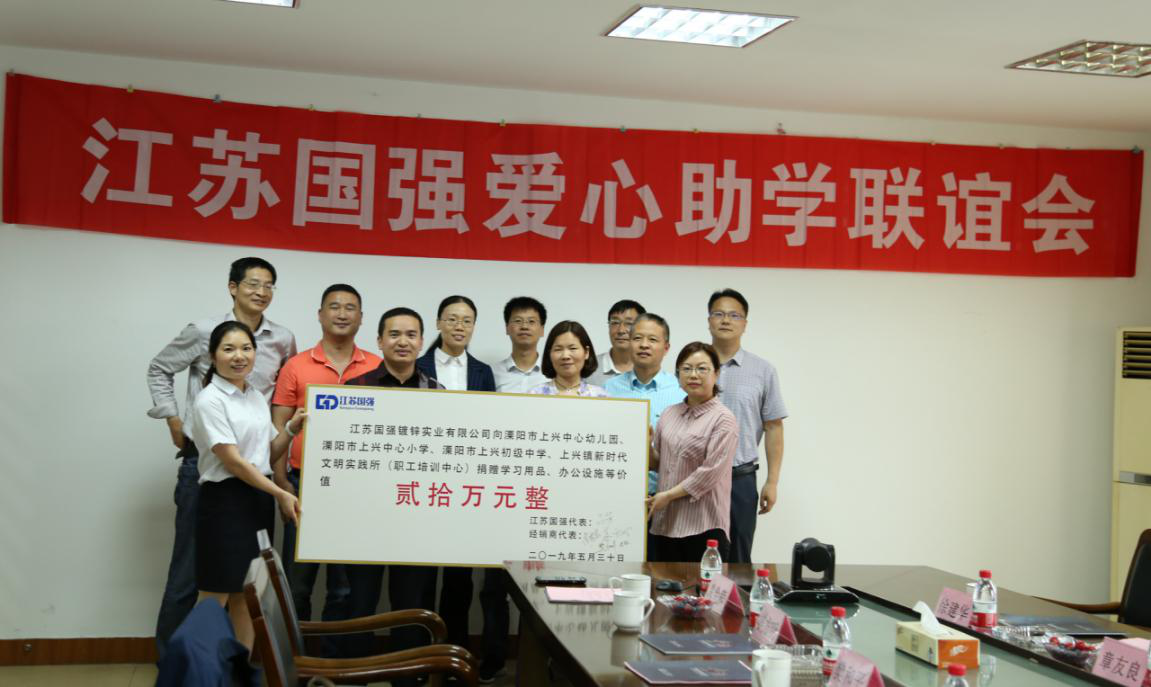 Donation for education is a great cause in the present generation, benefit in the autumn and the future, Jiangsu Guoqiang was established 21 years ago, in the steady and rapid development at the same time, adhere to the "prosperity of the people, fine industry, strong country" corporate mission, and actively practice corporate social responsibility, enthusiastic about charitable and public welfare activities for the local education, hometown construction and actively contribute to their own strengths, by the community's widely praised, but also by a wide range of dealers around the support and response.
爱心,国强,江苏,积极,助学,发展,代表,捐赠,公司
Focusing on traffic safety, photovoltaic new energy and intelligent equipment and other areas of product development and manufacturing.
Contact Us
Contact Information
Fax:0519-87735228
Address:Industrial Park, Shangxing Town, Liyang City, Jiangsu Province, China
Copyright © 2023 Jiangsu Guoqiang Galvanizing Industry Co., Ltd IPV6