Your perseverance will eventually bloom
---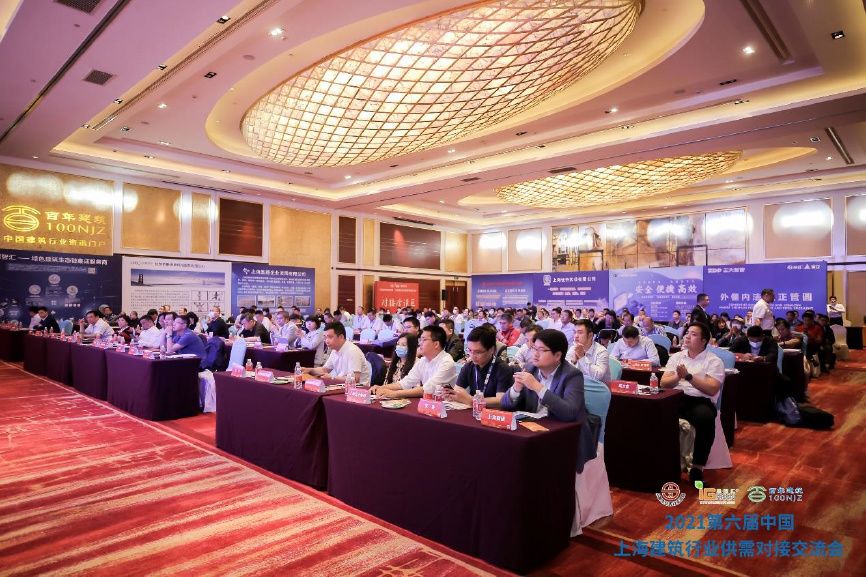 On 20 May, the 6th China-Shanghai Construction Industry Supply and Demand Matchmaking Exchange was successfully held in Shanghai. The meeting was hosted by Shanghai Construction Engineering Green Installation Promotion Centre and Centennial Construction Network, with more than 350 participants from real estate, general contracting enterprises and various material suppliers.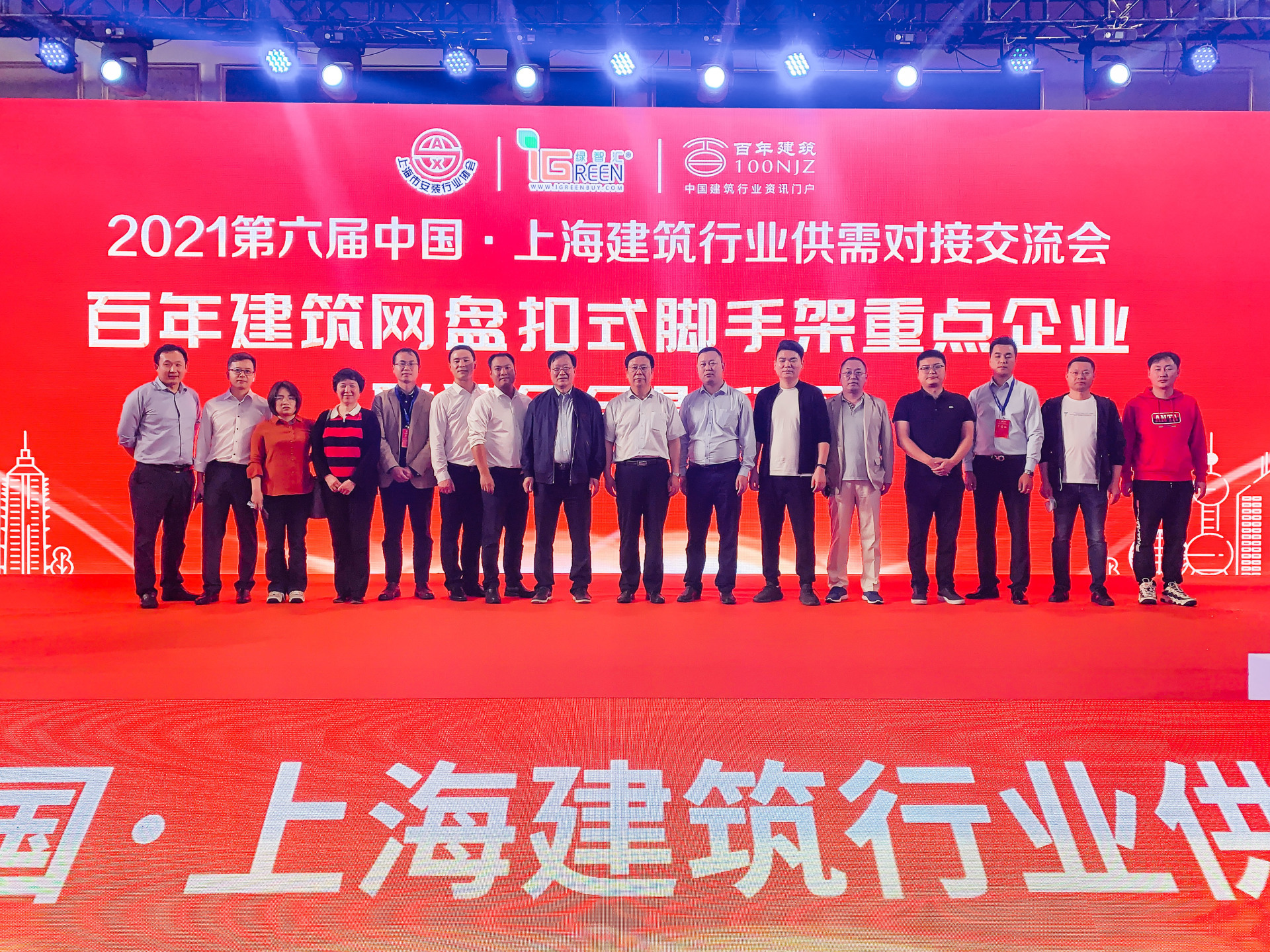 At the meeting, Jiangsu Guoqiang won the 2020-2021 major projects in the Shanghai area recommended brand, pan buckle scaffolding key enterprises and other honourable titles, Jiangsu Guozhi general manager Peng Xichuan on behalf of the company attended the meeting and received the award.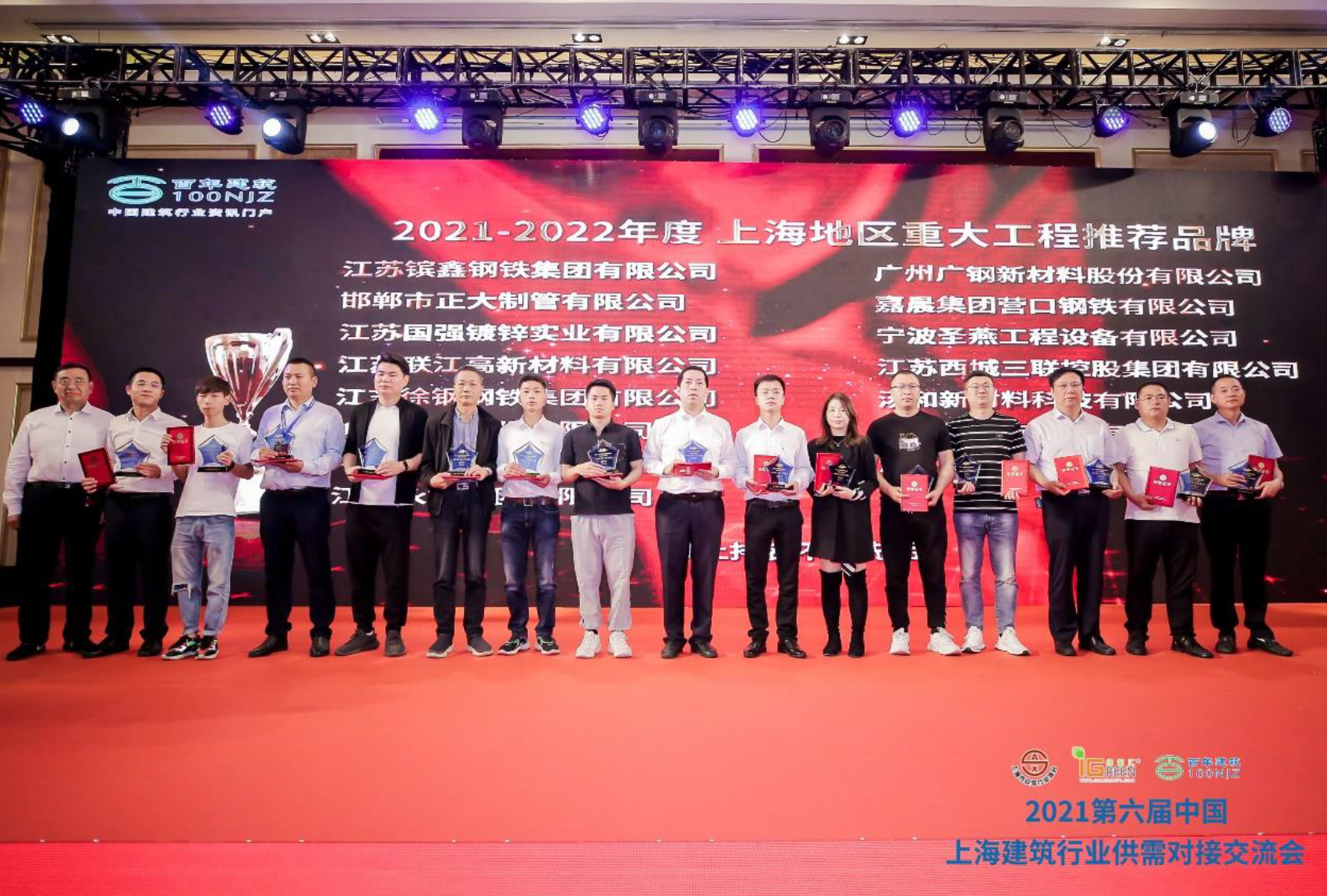 This award is an important achievement of Jiangsu Guoqiang in sticking to its own business while relying on its industrial advantages, founded Jiangsu Guozhi Construction Technology Co., Ltd. to actively open up to the construction industry, keep the right and innovation, and spent a huge amount of money on research and development of intelligent climbing frames and disc-buckled scaffolding, opening up a new future for Jiangsu Guoqiang in the field of intelligent construction of buildings.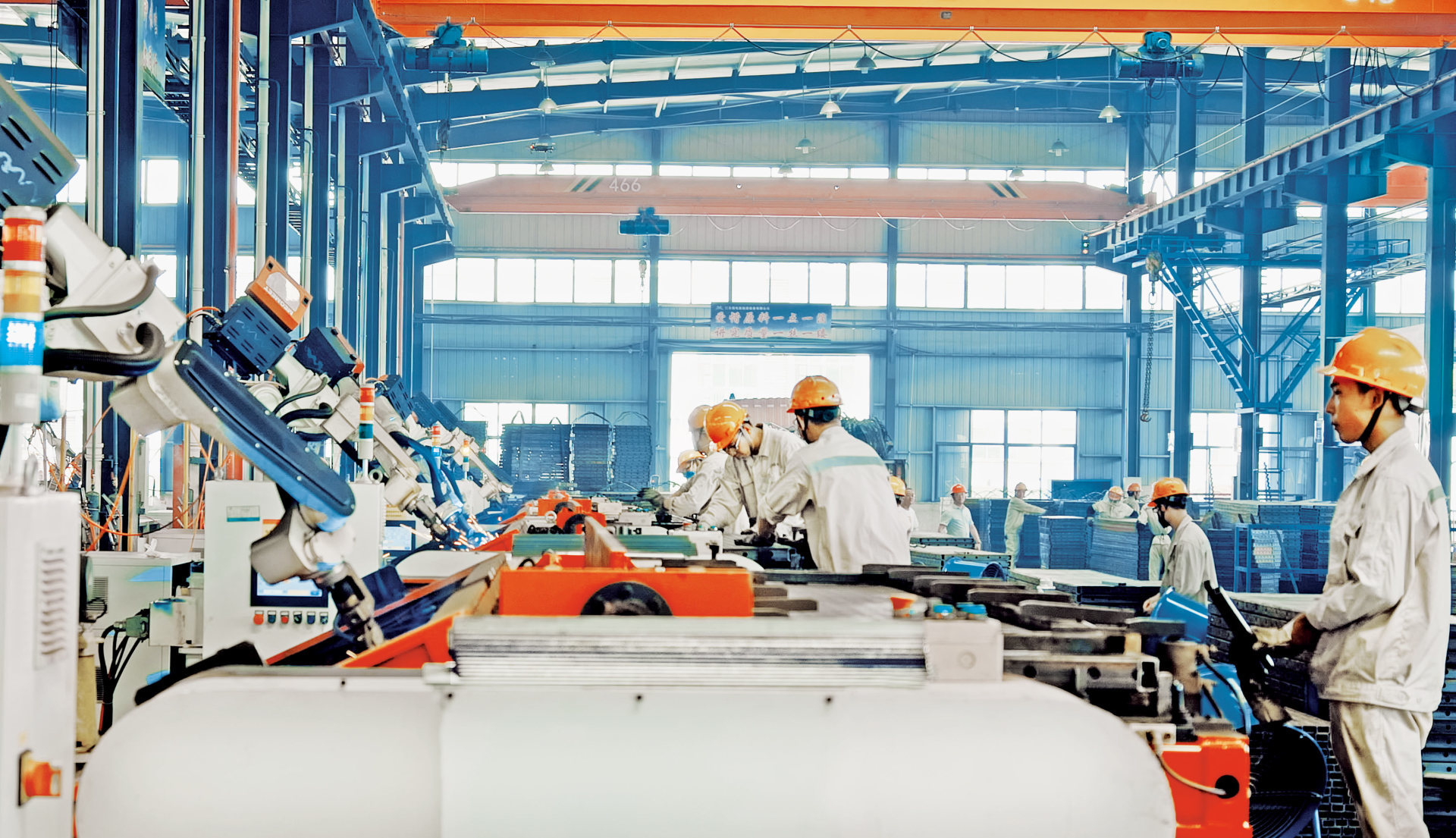 Jiangsu Guozhi is equipped with hundreds of millions of yuan of intelligent welding robots, laser cutting, fully automatic paint dipping production line and other advanced equipment. In 2020, it invested more than 100 million yuan to build a professional production line, and launched a new type of building construction equipment: socket-type coil-buckled steel pipe support components. This product is mainly used in the construction of high-rise buildings and modern transport networks, which is not only safer and more reliable in construction, faster in loading and dismantling, but also reduces the amount of materials by 33% compared with traditional scaffolding. The annual output of standard and heavy-duty components exceeds 1 million tonnes.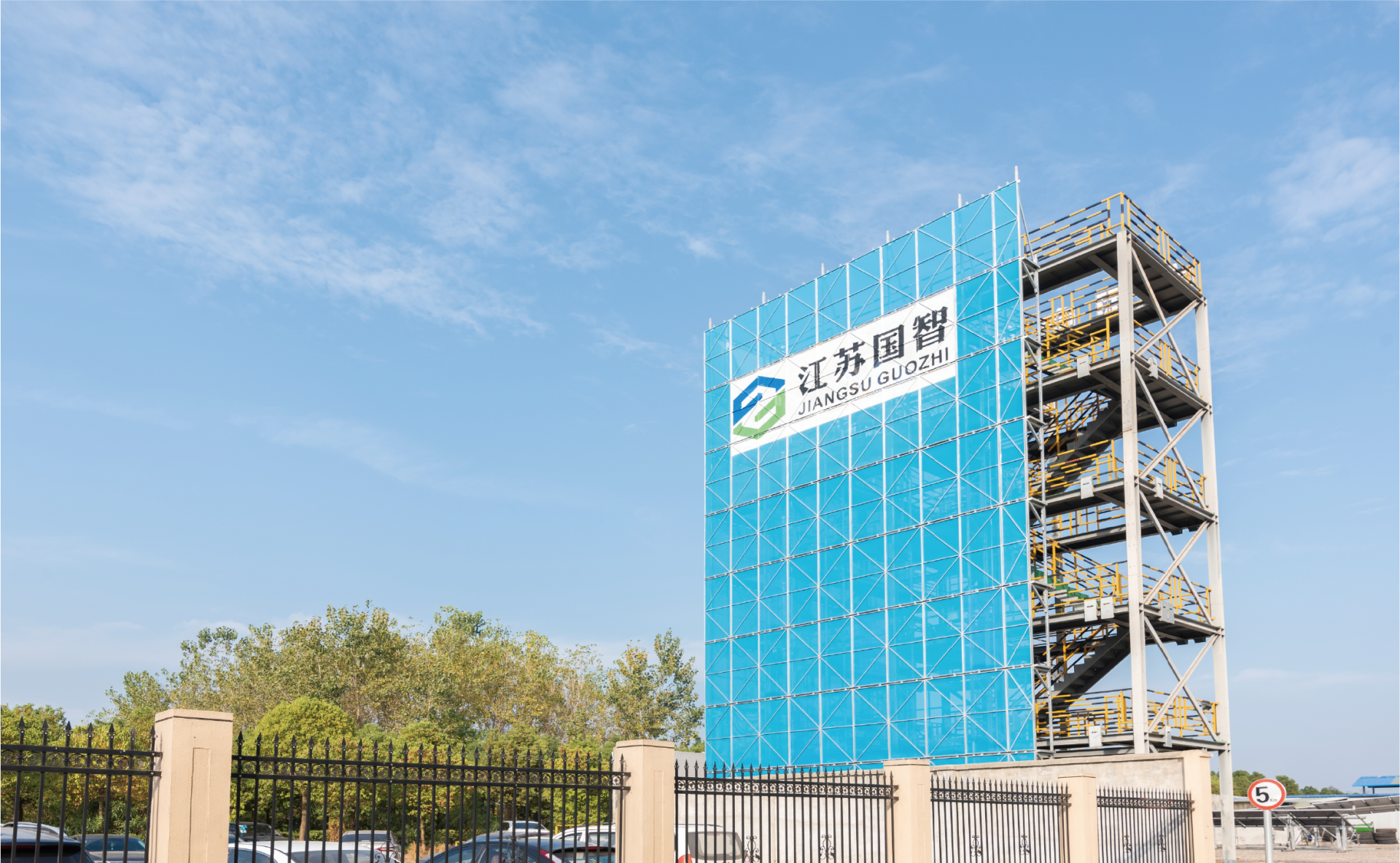 Jiangsu Guozhi's intelligent building, climbing frame products closely follow the new policies and standards promulgated by the Ministry of Housing and Construction, the introduction of Internet of Things, artificial intelligence and other cutting-edge technologies, the integration of intelligent sensing integration equipment, the construction of the cloud big data platform, and constantly improve the safety of building construction and the level of intelligence. In the past, Jiangsu Guozhi witnessed and participated in the rapid development of China's economy. In the new era under the new historical mission, the people of Guozhi will not forget the original intention, as always, with advanced technology and concepts, relying on crawler frame and disc buckle, and taking this award as a new starting point, to escort China's construction industry, and to contribute more strength to the cause of China's construction equipment.