Jiangsu Guoqiang Group Liyang Base Held Lean Production Monthly Summary and Commendation Meeting
---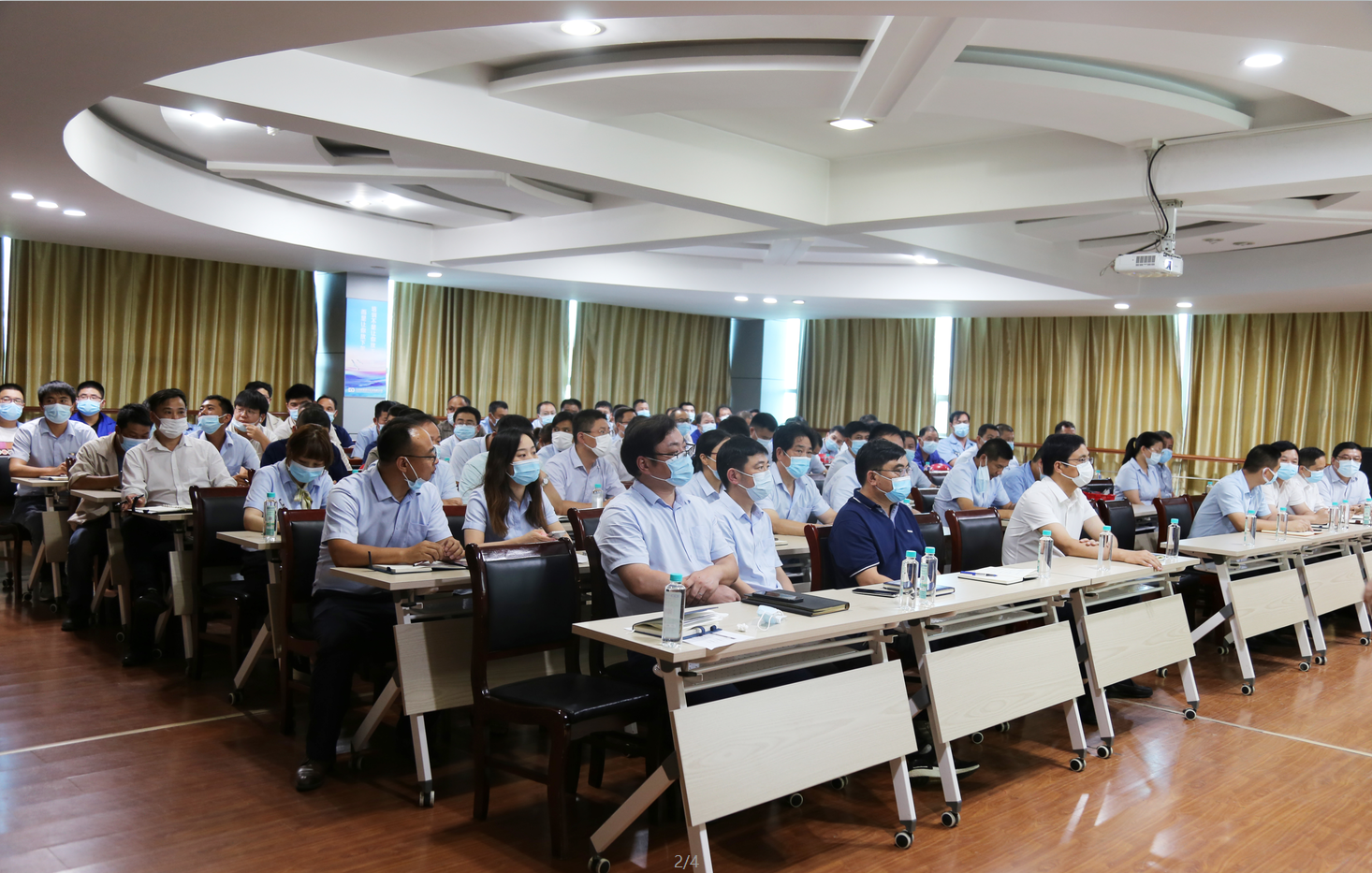 In the afternoon of July 23rd, the monthly summary meeting of lean production of Liyang base of Jiangsu Guoqiang Group was successfully held in the training room on the third floor of the group, which was attended by the chairman of the board of directors of the group, Yuan Guoqiang, the senior vice president, Feng Wei, and the general manager of Guoqiang Galvanised Business Unit, Zhang Changming, and other leaders.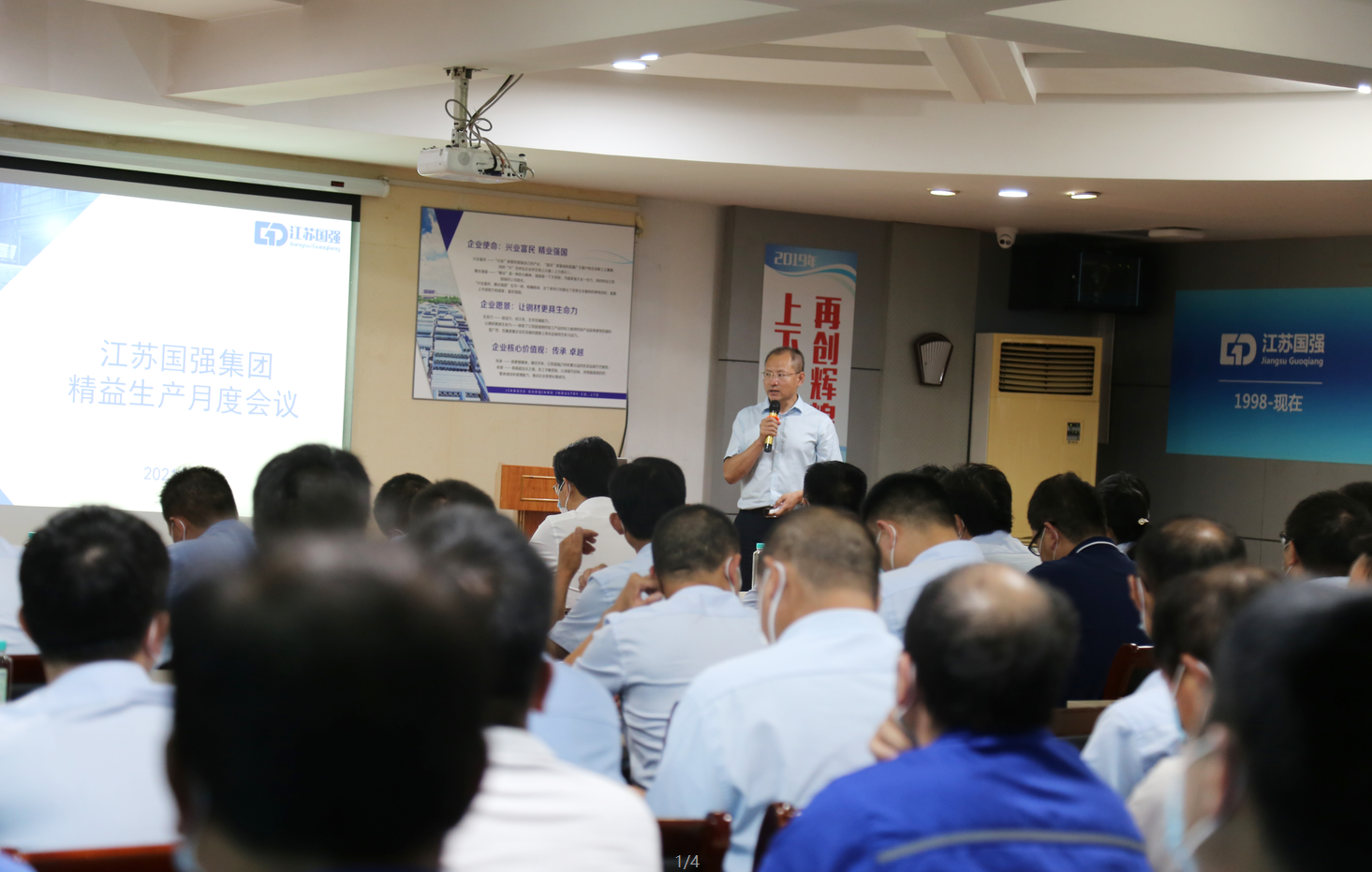 Li Xiangchun, Assistant President and General Manager of Strategic Operation Centre, reported on the Group's lean production implementation ideas and logic, pointing out that lean production should be grasped from the perspective of the Group's overall operation to enhance the Group's premium capacity, achieve cost reduction and efficiency, improve the turnover efficiency, and then enhance the return on investment.
Mr. Chen Dong, a senior expert of Yuanda Fangliang, summarised the phase results of the lean production project, gave specific explanations on the key improvement programmes and project benefits, and clarified the short-term and medium- and long-term implementation path of lean production.
Representatives of the specialised teams of the Lean Management Project reported the milestone results of their respective teams.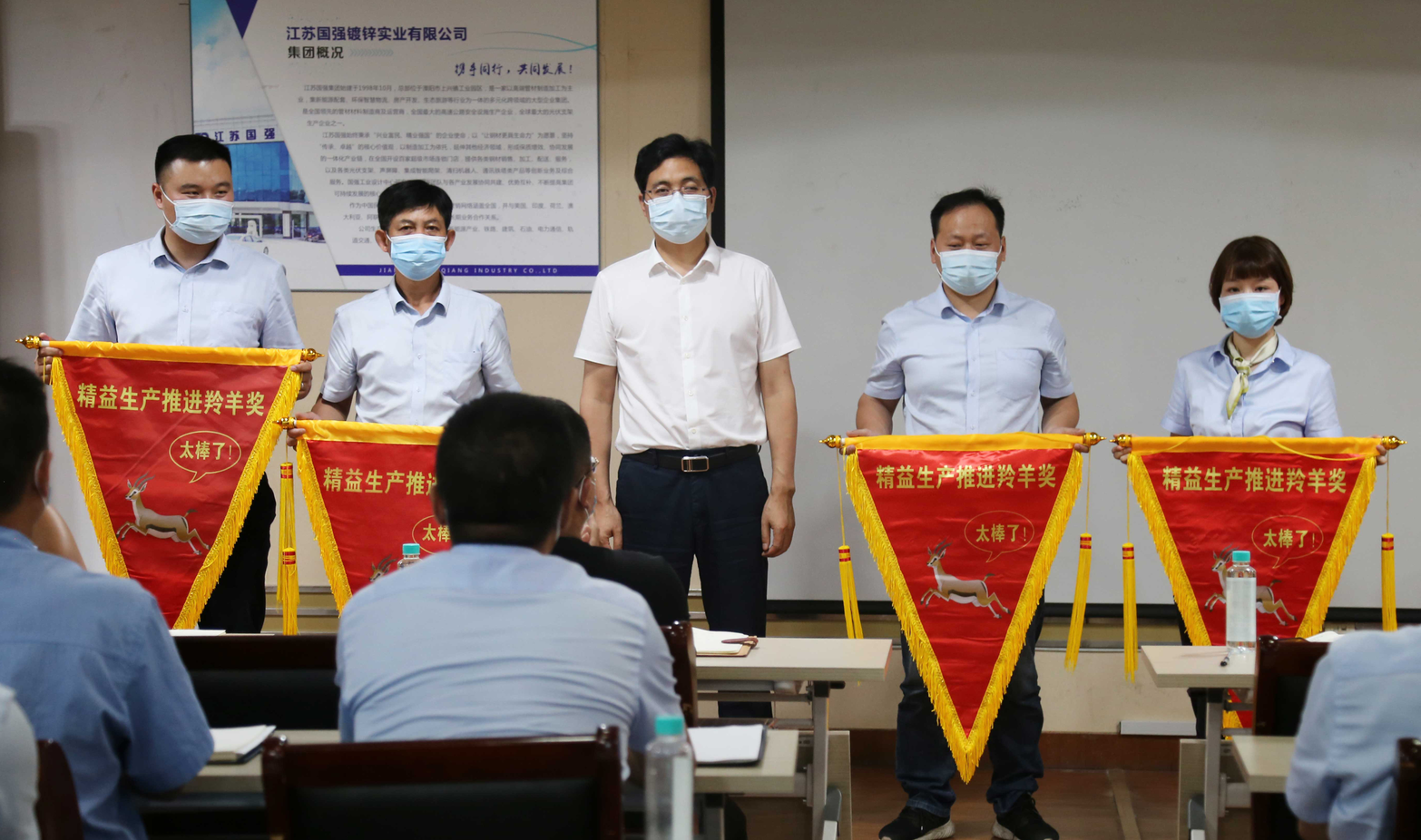 At the meeting, the Lean Office released the ranking of the red and black list of special groups for lean production in Liyang base of Jiangsu Guoqiang Group, and the groups with excellent performance are:
Production team: bracket team (team leader Chen Hui)
Disc buckle team (team leader Wang Weibin)
Non-production team: Xing Sheng quality team (team leader Shi Ping)
Management standardisation team (leader Song Wei)
Chairman Yuan Guoqiang expressed his affirmation of the achievements of the winning team, and personally awarded the "antelope flag" to the team leader of each team.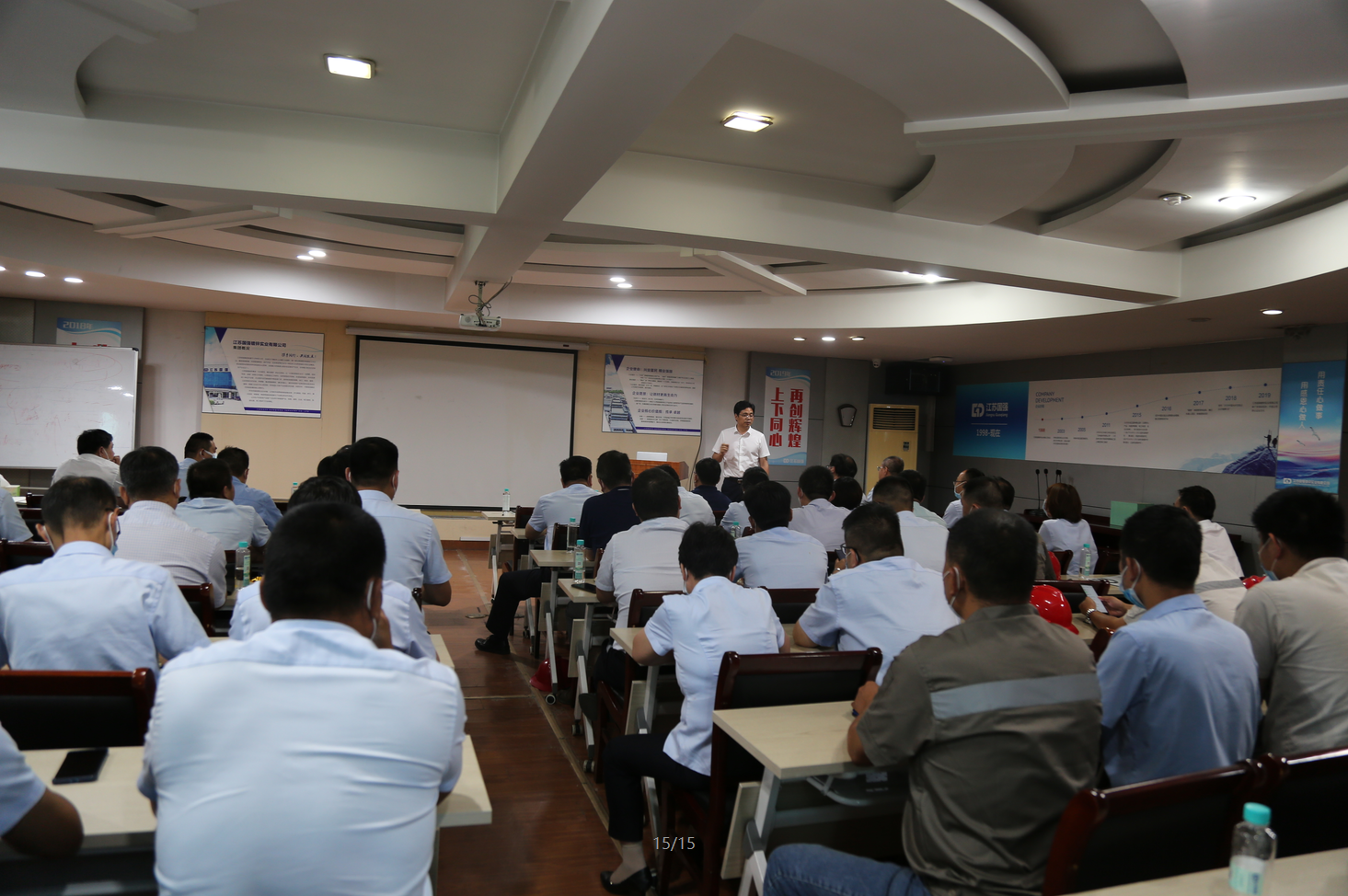 The chairman pointed out that: lean production consulting is a major strategic deployment of the company; the company is currently in a high-speed development stage, the need to strive for excellence, to do a good job in every detail, the pursuit of excellence; leaders at all levels should play a pioneering role in lean production and take the lead, to have the mentality of an empty cup, and actively learn the concepts and tools of lean production; we must mobilise the entire staff to participate in the day-to-day work and management to find the gaps, find waste, find To create an excellent lean production team and reserve management team for the company's medium and long term development; we believe that with the support of all consultants, through the combination of top to bottom and bottom to top to create a company chess game, the company's development will usher in a more brilliant future!