Mayor of Liyang City Xu Huaqin and his entourage visited Jiangsu Guoqiang Group.
---
At the beginning of the new year, everything is renewed.In the afternoon of 23rd February, Xu Huaqin, mayor of Liyang city, Di Lixin, chairman of the municipal People's Political Consultative Conference, and other leaders visited our company for inspection. Yuan Guoqiang, chairman of the group, Fang Mulin, secretary of the party committee of the company, and other leaders gave a warm reception.
In the reception room, Mayor Xu Huaqin had a cordial and cheerful exchange with our leaders and sent his New Year's blessings and greetings.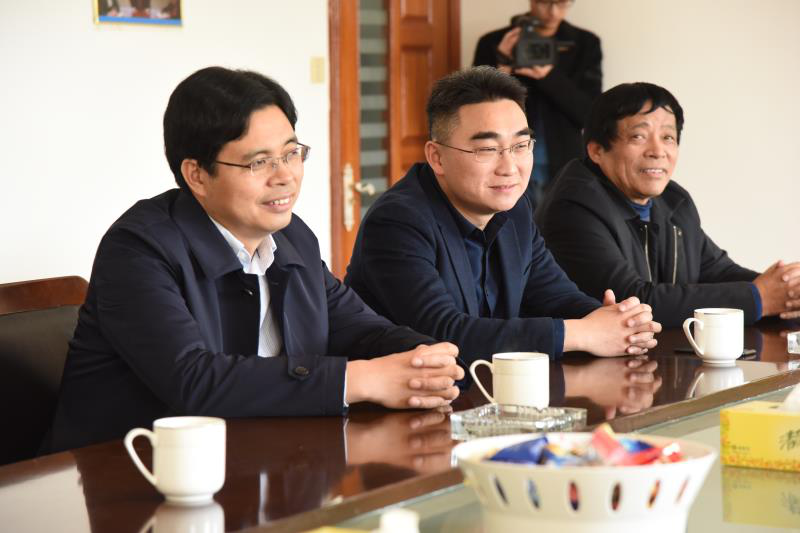 会上,徐市长介绍了2017年溧阳经济社会发展情况,对江苏国强集团在溧阳市特别是经济开发区所做出的贡献给予了高度肯定与赞扬。
徐市长表示,2018年将深入开展"重大项目推进年"和"全域旅游推进年"活动,希望更多的优秀企业向江苏国强学习,掀起重大项目建设和全域旅游开发的热潮,为建设宁杭生态经济带最美副中心城市奠定更加坚实的基础。
Focusing on traffic safety, photovoltaic new energy and intelligent equipment and other areas of product development and manufacturing.
Contact Us
Contact Information
Fax:0519-87735228
Address:Industrial Park, Shangxing Town, Liyang City, Jiangsu Province, China
Copyright © 2023 Jiangsu Guoqiang Galvanizing Industry Co., Ltd IPV6