Warmly congratulate Jiangsu Guoqiang Group 2017 annual summary and commendation meeting a complete success!
---
At 14:00 pm on 22 February, Jiangsu Guoqiang Group's 2017 annual summary and commendation meeting was grandly held in the large conference room on the ground floor of the Shangxing Township Government, with the theme of this meeting as "Make yourself more perfect, make Guoqiang better!". . More than 300 employees of the company attended this meeting.
The meeting was presided over by Yuan Jianfeng, deputy secretary of the Group's Party Committee, and attended by Yuan Guoqiang, chairman of the Group, Fang Mulin, secretary of the Party Committee, and other major senior leaders.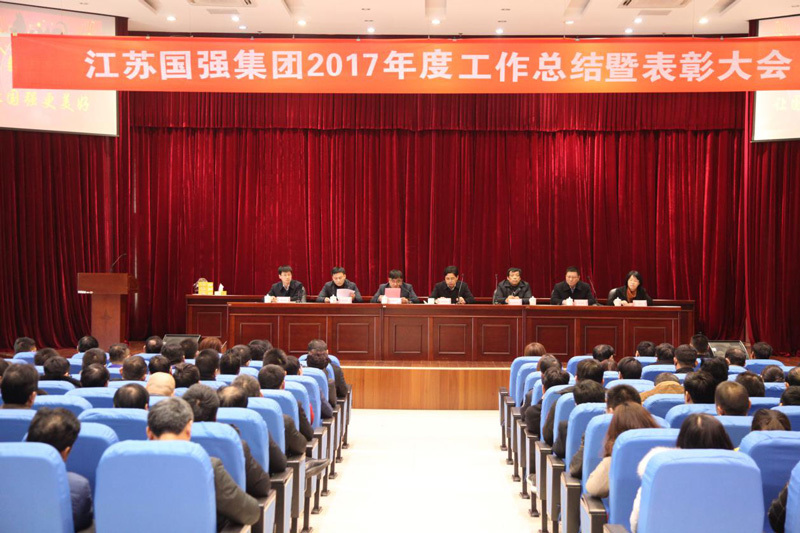 At the meeting, Feng Wei, Vice President of the Group, read out the 2017 Outstanding Team 4, Outstanding Managers 10 and Outstanding Employees 125. The senior leaders of the Group issued certificates of honour and bonuses to the representatives of the winners respectively.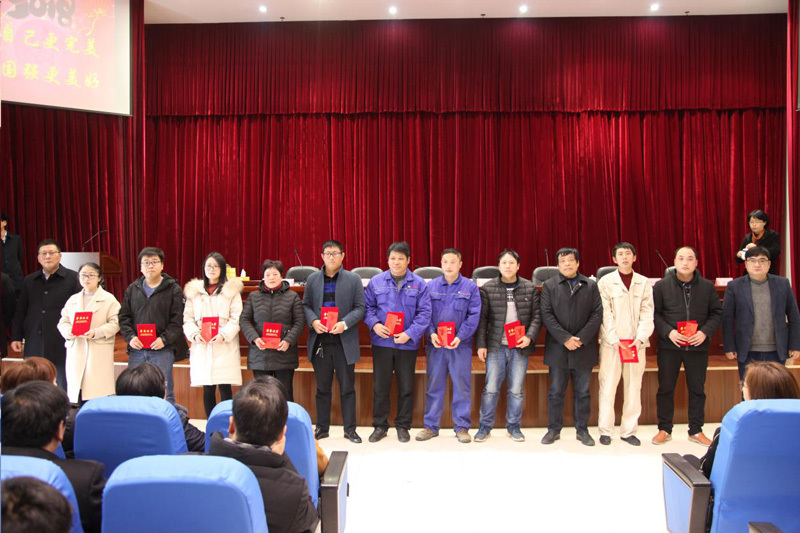 (Pictured above: Outstanding Employee Award Scene)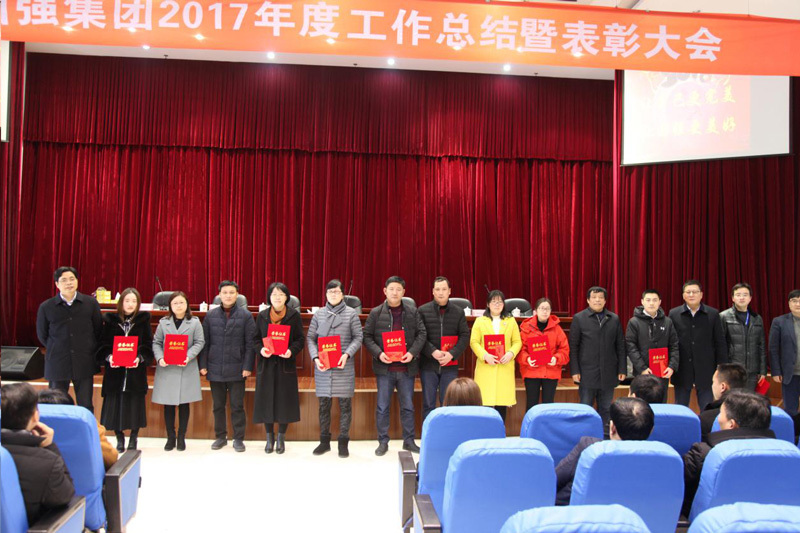 (Pictured above: Awarding of Outstanding Managers)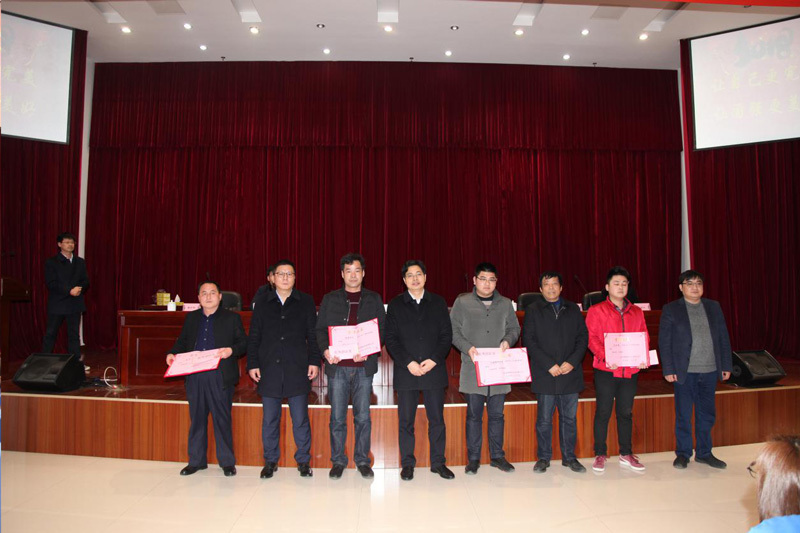 (Pictured above: Presentation of the Outstanding Team Award)
At the meeting, Yuan Guoqiang, chairman of the board of directors, signed the "2018 Safety Management Certificate of Responsibility" with Guoqiang and other business divisions, which further clarified the objectives and tasks for the implementation of the responsibility for production safety.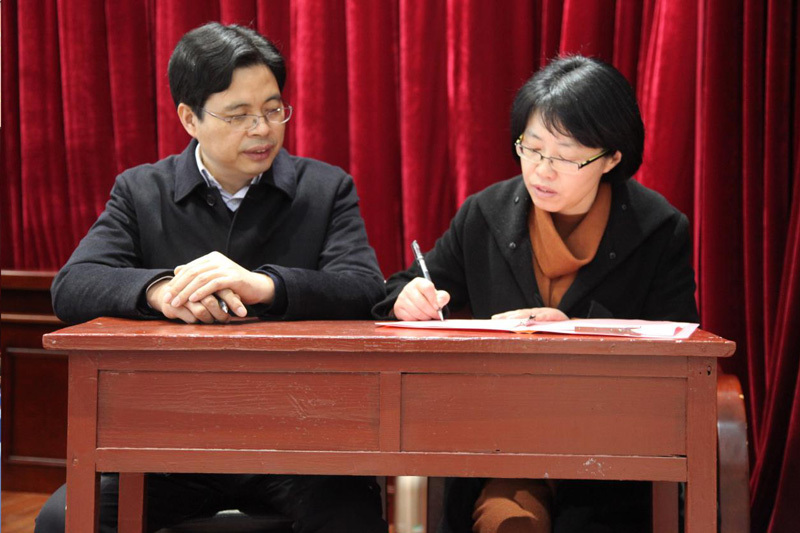 At the end of the meeting, Chairman Yuan Guoqiang delivered an important speech, informing the work situation in 2017 and deploying the work tasks in 2018. The chairman expressed full affirmation and praise for the achievements made in the past year.
At the same time, Chairman Yuan Guoqiang put forward five requirements for the work in 2018. First: highlighting the core competitive advantages; second: promoting the progress of the stock reform policy; third: enhancing the ability of transformation and upgrading; fourth: building the company's culture of integrity; and fifth: strengthening the cultivation of talents.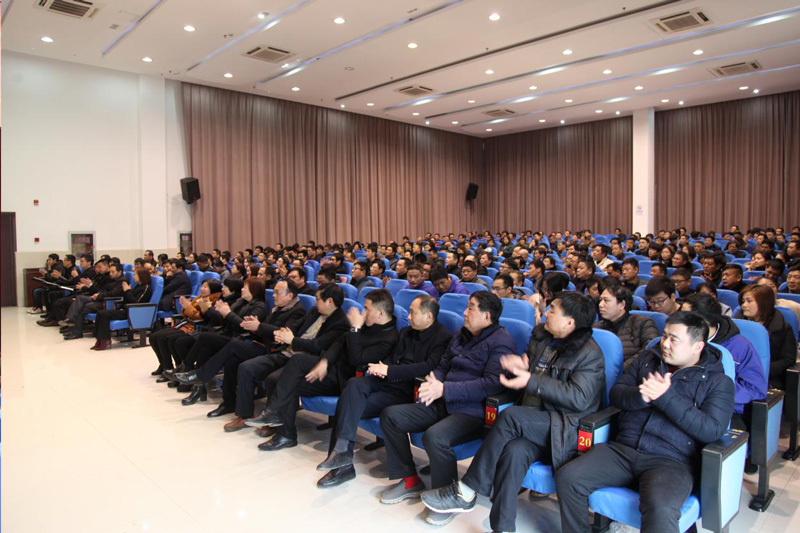 "Say goodbye to 2017, use our passion, strength and confidence, burn 2018, make ourselves more perfect, make Guoqiang better!" In the chairman's stirring and generous paragraph, a warm applause from the participants, the conference came to a successful end.