Tsuyoshi Suzuki, the chairman of Japan's largest galvanising company, came to visit our company.
---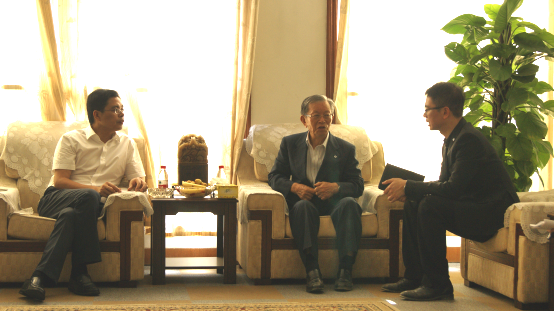 On the morning of 26th September, the chairman of DENRO Tohoku Hot Dip Zinc Centre, the largest galvanizing enterprise in Japan, Tsuyoshi Suzuki and his party visited our company. The picture shows the scene of the discussion between the chairman of the board, Mr. Yuan Guoqiang, and Tsuyoshi Suzuki, and the two sides carried out a friendly communication on the market of hot-dip zinc and the cooperation of the process.
Focusing on traffic safety, photovoltaic new energy and intelligent equipment and other areas of product development and manufacturing.
Contact Us
Contact Information
Fax:0519-87735228
Address:Industrial Park, Shangxing Town, Liyang City, Jiangsu Province, China
Copyright © 2023 Jiangsu Guoqiang Galvanizing Industry Co., Ltd IPV6